I should qualify the following story by saying I loathe pretty much everything Suzanne Evans represents.
The former Tory councilwoman was one of the single most divisive people in UKIP while I was there – someone more concerned with pandering to the Left and members of the "Gaystapo" that had infiltrated UKIP and climbing her way to the top-than supporting the party or getting us out the EU.
Her claim during a recent LBC interview she gave immediately after being suspended, that "UKIP isn't like other parties", that "members get a fair shake" and there are never any "stitch-ups", was one of the more laughable comments I have ever read.
Appointing someone party spokesman, whose cringeworthy visage, poor Question Time performances, constant attempts to destabilise the party and nauseatingly smarmy demeanour, had a lot of us questioning Mr Farage's judgment.
Add all of this to the fact that, upon being dismissed for organising a plot to topple Mr Farage, she literally begged him for her position back – tears and all – only buttresses my contempt for her.
With that said…..
It does appear that Mr Farage has fallen out with yet another of his own appointees to such an extent that there appears no way back in for Ms Evans. The man is either a deplorable judge of character, or is exploiting his poor decision to generate discord before the most important referendum this country has EVER seen, in order to sabotage the Brexit effort.
In fact, Brussels Mole tells us that there are murmurs and rumours behind the scenes in Brussels, that several UKIP MEPs are fed up with Farage but not brave enough to vent their anger publicly. The fact he'll probably give them the axe the moment they open their mouths to express their discontent certainly may have something to do with it.
Farage has already distanced himself from any party with patriotic leanings out of fear of being branded racist, deliberately refused to back a Motion of Censure of the Commission on the matter of migration into the EU, which in our opinion demonstrates Farage's opposition to passing genuine anti-immigration legislation.
Heaven forbid one is seen to be worried about terrorism when bombs are going off within earshot of Rue du Lombard 69, 1000 Bruxelles – the hallowed ground from where Eurocrats like Mr Farage collect their enormous pay cheques.
Trips to the mosque, demonstrating collaboration with the imposition of multiculturalism, private meetings with Rupert Murdoch, smut-king Richard Desmond and the BBC-acknowledging his party's raison d'etre has more to do with WRECKING British Nationalism than offering Brits a viable political alternative to the Lib Lab CON.
What's next?
Could the constant sackings of high profile UKIP reps in fact be part of Farage's grand scheme? I am certainly no fan of the aforementioned Ms Evans, whose ascent to the top has more to do with her being a woman and her constant playing of the disability card than her political acumen. She does suffer from a debilitating case of Lipedema after all….Her claim not ours.
The list of those departing from high office in UKIP is colossal, to say the least, and is referred to below, as well as most recently in Carl Mason's article.
So, why does the 'dear leader' fall out with his closest allies, many of them his own appointees? Could it be something to do with his magnetic personality? Or is it all part of his grand plan to exclude anyone from the party he disagrees with, or should I say that disagrees with him?
Inquiring minds want to know.
Personally, I think the charade's all been orchestrated, to keep UKIP in the news and supporters of the OUT/BREXIT campaign, which UKIP brass have sabotaged, bickering amongst themselves. After all, once we've left the EU, Farage will have lost his cash cow.
Please send us an email to europeanknights@europe.com —- if you have any special insight
For list of other notable UKIP suspensions please see below
Name: Janice Atkinson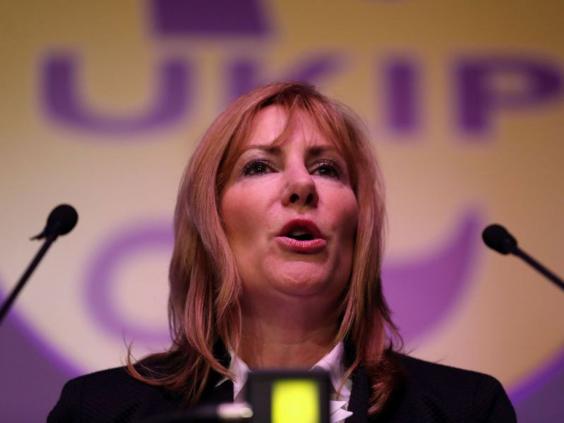 Position: MEP
Alleged offence: serious financial irregularities
Date of suspension: 19 March 2015
Resolved? Disciplinary hearing to be held 'early next week'. Atkinson previously survived a race row after referring to a Thai constituent as a 'ting-tong'. Nigel Farage ordered the MEP to apologise to the woman in person.
Name: Jack Sen
Position: West Lancashire PPC
Alleged offence: 'anti-Semitsm'
Date of suspension: 01 May, 2015
Resolved? Jack Sen resigned from the party and joined the BNP, after procuring 13% of the popular vote.
Name: Stephen Howd
Position: Scunthorpe PPC
Alleged offence: 'incident in the workplace'
Date of suspension: 20 March 2015
Resolved? An investigation has been launched into the Leeds-based barrister.
Name: Amjad Bashir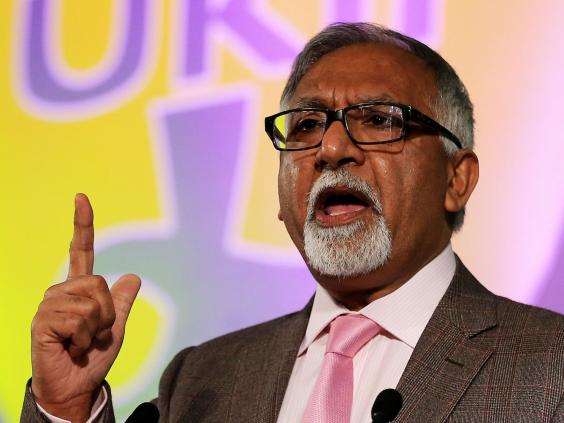 Position: MEP
Alleged offence: 'a number of extremely serious issues… which include unanswered financial and employment questions'
Date of suspension: 24 January 2015
Resolved? Yorkshire and the Humber MEP Bashir defected to the Conservatives on the day of his suspension effectively rendering Ukip's investigation into him redundant. Ukip MEP Mike Hookem said he has passed on evidence of Mr Bashir's alleged wrongdoing to West Yorkshire police.
Name: Roger Bird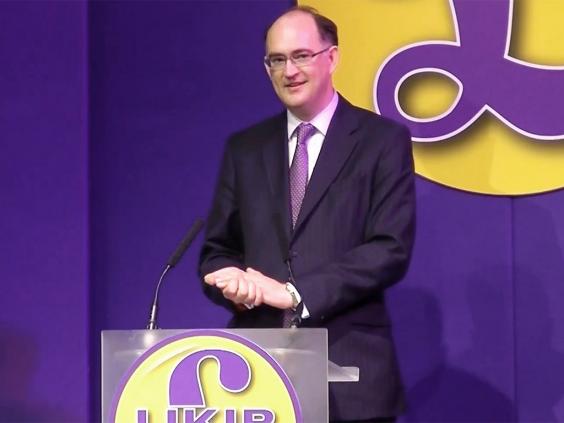 Position: General Secretary
Alleged offence: sexual harassment
Date of suspension: 9 December 2014
Resolved? Former Labour activist Natasha Bolter claimed Mr Bird had propositioned her during her selection process to become a Ukip parliamentary candidate. Mr Bird vigorously denied the claims and provided evidence showing the pair had been in a consensual relationship. He was cleared of wrongdoing on 23 December after an independent investigation but left the party by mutual consent.
Name: Winston Mckenzie/Lambeth and Croydon North branch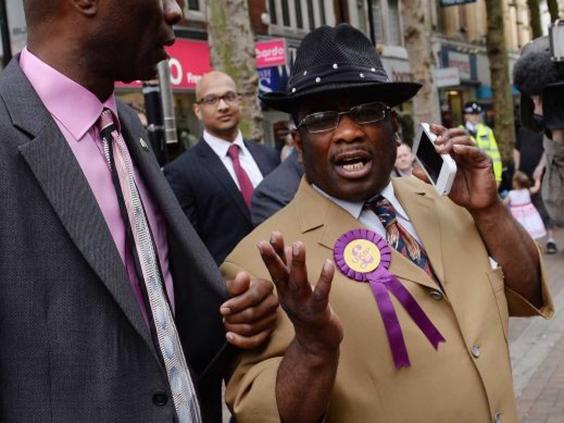 Position: Branch Chairman
Alleged offence: misappropriation of donations
Date of suspension: 19 December 2014
Resolved? Mr Mackenzie and the local committee were suspended, along and the whole branch disbanded, following months of infighting culminating in accusations that £1,000 in donations had been misappropriated. An investigation found no evidence the funds had been misused but said proper procedures had not been followed. Mr McKenzie remains PPC for Croydon North but was "reshuffled" from his position as Commonwealth spokesperson comparing the move to a scene from The Godfather Part II. "I was Fredo on the boat. I was killed off my post," he said.
Name: Brecon and Radnor branch
Position: Regional committee
Alleged offence: Bringing the party into disrepute
Date of suspension: 22 February 2015
Resolved? The row began when the branch elected just one person who was then elected its Westminster candidate. Ukip said correct procedure had not been followed and declared the selection invalid, suspending the entire branch. The row continues.
Name: Dave Small
Position: Councillor
Alleged offence: Sexist, racist, homophobic comments
Date of suspension: 27 May 2014
Resolved? Five days after becoming a Redditch Borough councillor, Mr Small was suspended after he was allegedly caught tweeting about "poofs and dykes", "perverts" and "Pakis" prior to his election.
Name: David Silvester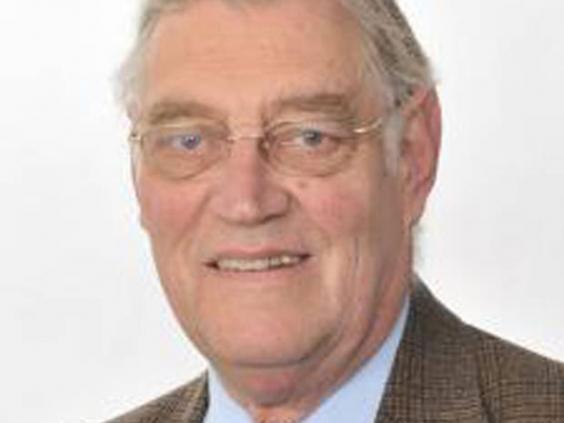 Position: Henley-on-Thames councillor
Alleged offence: Homophobic comments
Date of suspension: 19 January 2014
Resolved? Blamed flooding on gay people in an interview peppered with homophobic remarks claiming homosexuality was a "spiritual disease" that can be healed.
Name: Robert Ray
Position: Chairman of Thurrock Branch
Alleged offence: Drink Driving
Date of suspension: 13 February 2015
Resolved? Mr Ray was caught drink driving after a session with Nigel Farage at a party fundraiser. He stood down as Chairman and is suspended from party activity while facing disciplinary proceedings.
Name: Lynton Yates
Position: PPC
Alleged offence: Inflammatory comments
Date of suspension: January 2015
Resolved? The suspension was lifted last month following comments made by the Charnwood parliamentary candidate that benefit claimants should be banned from driving. "These people really could catch the bus," he said.
Name: James Moyies
Position: Councillor
Alleged offence: Bringing Ukip into disrepute
Date of suspension: January 2015
Resolved? The Ukip group leader on Southend council was expelled by the party last month after he and four colleagues voted to remove Ukip's Westminster candidate from their council group.
Name: Godfrey Bloom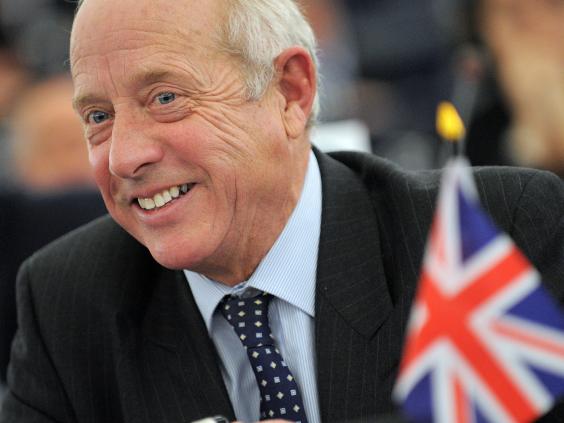 Position: MEP
Alleged offence: Sexist comments
Date of suspension: 20 September 2013
Resolved? Mr Bloom said women "didn't clean behind the fridge enough" at a party conference meeting then said the room was "full of sluts" after female activists said they were too busy to do so. The 'colourful' MEP then hit journalist Michael Crick over the head with a conference programme in a row about racism. Mr Bloom quit the party a week later and stood as an independent MEP until leaving Brussels in July 2014.
Name: Chris Pain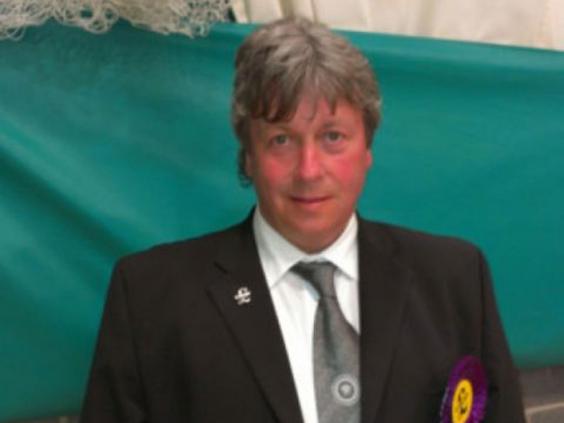 Position: Lincolnshire county council party group leader
Alleged offence: Racist comments
Date of suspension: September 2013
Resolved? Mr Pain's Facebook page carried racist comments but claimed his Facebook account had been hacked and cloned calling the comments "sick". Police investigated but took no further action. Mr Pain was expelled from Ukip in a separate internal controversy and took four colleagues with him. He will represent 'Independence from Europe' in Boston and Skegness in May's general election.
Name: Kerry Smith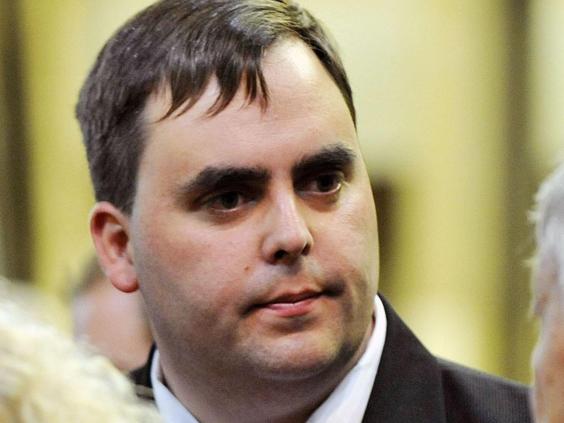 Position: PPC
Alleged offence: Homophobic remarks
Date of suspension: December 2014
Resolved? Mr Smith stood down as South Basildon and East Thurrock's candidate after apologising for offensive remarks he made in a recorded phone call. The party said he left by "mutual consent".
Name: Matthew Ellery
Position: Councillor
Alleged offence: Sexist comments
Date of suspension: May 2014
Resolved? The 23-year-old Basingstoke councillor was temporarily suspended after he was found to have called local women "pug ugly" while campaigning for his seat. He was arrested on suspicion of theft from his dad's antique shop last week and is bailed until May – he quit the party this month.
Name: Rozanne Duncan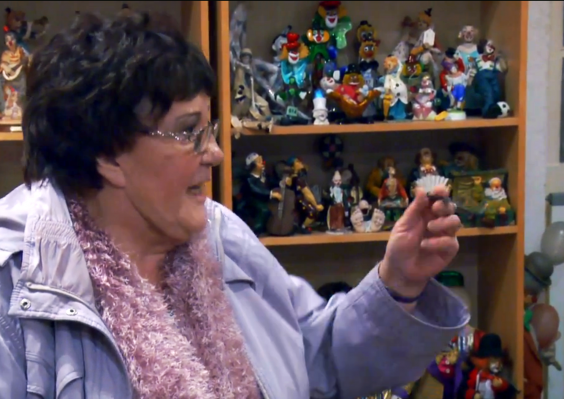 Position: Councillor
Alleged offence: Racist comments
Date of suspension: December 2014
Resolved? Ms Duncan, 68, was expelled last month told a BBC documentary that she had a problem with black people because there was "something about their faces".
Name: Matthew Smith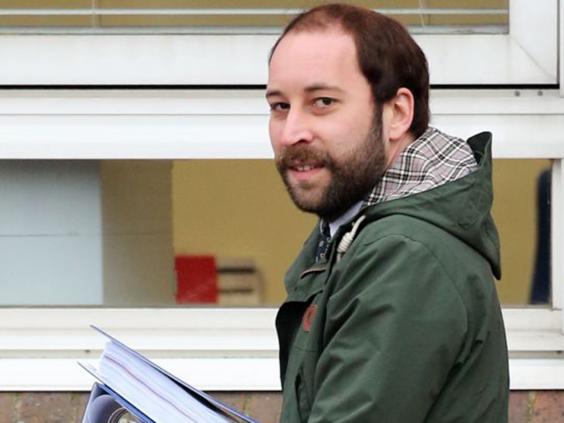 Position: PPC
Alleged offence: Electoral fraud
Date of suspension: 5 January 2015
Resolved? The 27-year-old Norfolk councillor was suspended ahead of a court appearance over alleged electoral fraud.  He faces a retrial in June.
Name: Andre Lampitt
Position: Member
Alleged offence: Racist views
Date of suspension: April 2014
Resolved? The Zimbabwean decorator and star of Ukip's 2014 election broadcast complaining about being undercut by "lads from Eastern Europe" was expelled after a number of "extreme racist views" were found on his Twitter account.
Name: Olly Neville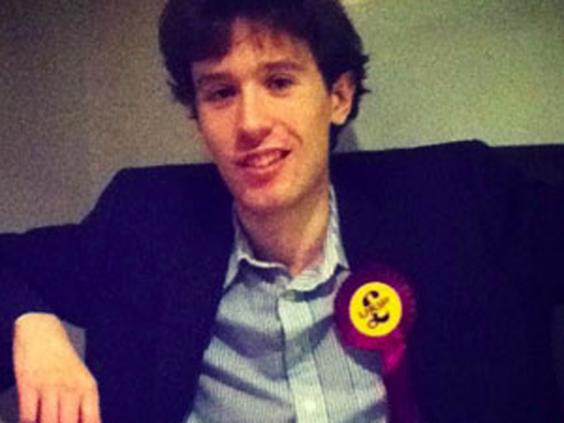 Position: Chair of Young Independence
Alleged offence: Gay marriage row
Date of suspension: 9 January 2013
Resolved? Claimed he was sacked as youth leader after defending gay marriage on Twitter as well as colliding with Ukip leaders over range of party policies.
Name: Harry Perry
Position: Member, prospective councillor
Alleged offence: Offensive comments
Date of suspension: 3 May 2014