Former dance instructor Kyle Hunt and his rag tag band of virgin internet trolls at Renegade Broadcasting have been menacing us for months now. We typically ignore plebeians, however on this one occasion, we thought we'd have a bit of fun with 'em.
After all any male that studies dance and theatre at uni on taxpayer dosh, before attempting to hijack white civil rights activism, needs a good bollocking.
THE FOLLOWING IS SATIRE ROOTED IN TRUTH
Hunt, a resident of Massachusetts, who winters in Florida, says gays, like whites are "discriminated against, mocked, displaced, and violently attacked, which is all part of White genocide."
"Look, homosexuality is as white as it gets. We invented it and should feel pride in it." Kyle told the EKP in an exclusive interview this past week. "Why be embarrassed of something so beautiful?"
Kyle Hunt's Latest Endeavour
A graduate of Amherst College (one of the most LIBERAL, liberal arts colleges in the US) with a double major in psychology, theater and dance (yeah THEATRE & DANCE), Hunt hails originally from Mashpee, Massachusetts and claims to have worked as a recruiter for Google and founded several start-ups in Silicon Valley before moving back to the East Coast and going white nationalism full-time. He goes by "Kaiser Kyle" on YouTube and "Nyte Hulk" (that's pretty Gay sounding to me) on Alternative Social, a pro-white answer to MySpace that he founded a few years back.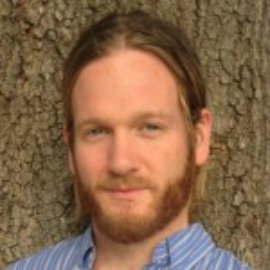 Transcripts from our recent conversation.
Kyle Hunt and Matthew Hoban-founders of the White Nationalist Renegade Tribune and Renegade Broadcasting's, Gay White Men's March on Washington, are planning "an international day for independent pro-Gay activism." for October  2015 in cities across the country.
Hunt, a resident of Massachusetts, who winters in Florida, says gays, like whites are "discriminated against, mocked, displaced, and violently attacked, which is all part of White genocide."
"Look, homosexuality is as white as it gets. We invented it and should feel pride in it." Kyle told me. "Why be embarrassed of something so beautiful?"
The EKP sympathize with the idea of "White man's burden." Who wants to be blamed for all of the world's problems?
But gays?
How the hell does one go from being a White Nationalist to being one of America's leading Gay and Paedophile rights activists?
(Here's the sort of horrid imagery found on Kyle Hunt's Million Gay Man March Facebook wall!!)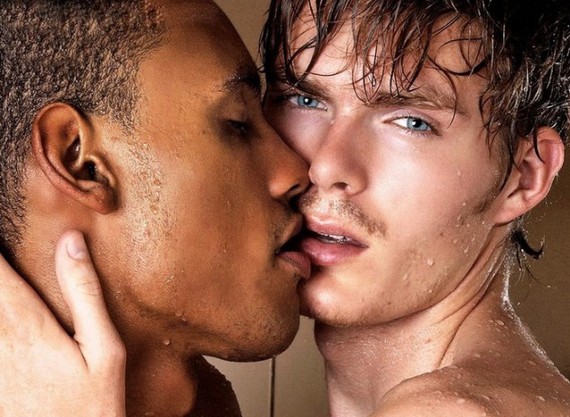 "Besides, isn't paedophilia still against the law?" something I asked Kyle during our initial conversation. And aren't gays the single wealthiest demographic in the US? They're hardly what one would call oppressed.
"So what the average gay man is well off. We are oppressed in pretty much every other way imaginable. And we are trying to change the stigma attached to men boy love. We are oppressed as we have been demonised by most misguided conservatives and nationalists. Part of this stems from most whites being Christian-something that disgusts me. Whites need to embrace paganism so our inner homosexual can come out." Kyle responded.
People this deluded that try to influence others are typically Jewish.
When I asked Kyle Hunt if he was Jewish, he laughed, responding, "Only if you want me to be,  big boy."
I initially attempted to broach these and other issues with Kyle over the phone, however after discovering that I write for the European Knights Project, he immediately hung up on me and blocked my calls. Our stance on homosexuality and paedophila – BOTH sexual deviances in our opinion, is common knowledge in nationalist circles.
Twenty minutes later he phoned me back, apologising for losing his cool, oddly asking to "meet up for drinks the next time I was in Boston or Florida."
I don't often go to Boston (I live in Europe as unlike Kyle, I'm European), and certainly don't want to see this degenerate in a thong so I quickly changed subject.
Then, after trying to flirt with me over the phone, and discussing his admiration for South African paedophile and Satanist, Richard Catto for the better part of twenty-minutes; Hunt – still probably looking to score, was gracious enough to accept my offer to do an interview via email – which was for the best, as I felt too repulsed by Kyle Hunt's effeminately gay voice to speak any longer.
I then prepared my questions, sending them along to Hunt past Wednesday.
Hunt sent back answers (most of which came with handy-dandy links to Gay pride websites as "evidence"), with my questions highlighted in what Kyle described as "Commie red."
Seems my belief in "civic nationalism, an ideology based on ethnic nationalism and love for nation, is Communistic" but his Gay White international activism was not.
The fact that he, both a white and gay nationalist, was trying to recruit from an international audience, was inconvenient. The truth often is.
EKP: What kind of events are you expecting to take place as a part of the Gay White Man's March? You mention "lightning mobs," which I'm not terribly familiar with.
Gay Man's March founder, Kyle Hunt: People will be distributing literature, displaying signs, and getting our message out in any way possible. "Lightning marches" are simply non-violent flash mobs, keeping the location from the public so as to avoid confrontations with violent Christians who deny gay people the right to peaceful assembly and free speech.
Violent Christians? That's a very Jewish thing to say?
Yes, you people are filled with hatred.
How are you going about organizing the Gay White Man's March, Kyle Hunt?
This is a viral idea that has spread across the world. Gays are organizing on their own, but I have facilitated when possible. I am not the first White Nationalist to be openly homosexual. Pim Fortuyn comes to mind. Note – The ignorant trailer park gay activist had a hard time pronouncing the deceased Dutch leader's name.
The event is explicitly called the Gay White Man March. Do you anticipate women or non-whites  participating?
No. Women are not welcome at our march even if they are white as women are useless. They are only needed for making white babies we can have sexual relations with once they reach the age of consent, something we are trying to lower to 12.
Are you involved in local, state, or national politics in the United States?
I very well may be president of the United States in 2020, but for right now I am supporting some pro-White candidates from the Libertarian parties as they are the only parties that are both conservative and accepting of Gay Lifestyle choice.
And here I thought Kyle was born that way.
I am curious when you were just a white rights activist, you stated that you were advocating for racially homogenous countries? If so, would you support White people leaving countries like South Africa in exchange for Black people leaving a country like Norway?
I am not advocating for the United States to be 100 percent White, as other races have legitimate and historical claims to this country, but I do think we should protect our borders and not allow amnesty for millions of illegal immigrants, as this undercuts the labor of poor Whites, poor Blacks, and all other unemployed (or underemployed) Americans. I suppose I have gone back on some of what I said. Defending the rights of white homosexuals is my number one priority though so I would prefer you not mention my white activism without my homosexual activism.
As I have said, whites invented homosexuality and should be proud of.
But I have other things I am fighting for.
I want to see paedophiles who have had sex with males above the age of consent released from prison and I will not rest until that is accomplished.
(For more on Kyle Hunt's stance or to tell him what you think about his desire to lower the age of consent to 12, please visit the Renegade Tribune and be sure to subscribe to our FREE newsletter at the top right hand corner of this page)
Before we concluded the conversation I wanted to read Kyle something our director once penned on the subject of white genocide and sexual degeneracy.
EKP Director, Giacomo Vallone, wrote,
"The idea that there is a concerted effort by a global Zionist elite or illuminati, to kill off the degenerate elements of the white race is ludicrous. It's our best and brightest traditional minded people, they want to destroy! Deviants like like you (gay white Jewish nationalist Kyle Hunt) do their bidding.
This is when Kyle hung up.
Again Please subscribe to our FREE newsletter at the top right hand corner of this page. 800,000 visitors in 6 months can't be wrong.
And Kyle Hunt apparently has a Justin Bieber fetish. Here are a few photos we copied directly from this sick man's wall.
Sorry there is an error on the remainder of the page due to some glitch with the photos we've copied and pasted. Perhaps it has a virus like I'm certain Kyle does!
Sadly the remainder of the article is a duplicate of what you've just read.
Again please subscribe to our FREE news letter so we can keep you pup to date on what homosexual activist Kyle Hunt's next trick is.
Here are  a few other stories you might enjoy in the interim.
Never Forget: The Jews that took down South Africa
Somalian Who Raped Dying Swede
Australian Paedophiles Defended by White Nationalist renegade Tribune & Kyle Hunt
Liberalism Infects South African Whites: Animal Crush Pornography Epidemic
White Nationalist Condones Rabbit Rape
According to the Renegade Tribune's Kyle Hunt, White males should be proud of "inventing homosexuality", distance themselves from women, and even consider "raping women" if it means "a young white boy will be born".
But that's just the tip of the proverbial iceberg.
Transcripts taken directly from one of Renegade's chat rooms/forums on Renegade's anti-Christian website, show these heathens for the Satanists they are.
Blutundboden (a pseudonym both Kyle Hunt and his lover Matthew Hoban's share): "Fuck her and leave her Brian. You don't need women. THat's what I used to do to whores before I found love with men.
id fuck sluts and then dump them 
i fuck whores as revenge against the jews
We need to impregnate as many White sluts as possible to increase White birthrates. Keeping your sperm for a "good girl" is counterproductive. We need to make boys for armies and sexual purposes.
Most racially aware Whites are men.
Women are natural slaves to the Jew. They must be re chained to White men as their true masters. Whether we use them as orifices or solely to make babies, they are to be our slaves. 
White women need a man
They want to be controled
I agreee polygamy is the only way Whites can survive, even if it sickens me to have to bed down with a woman to create male offspring..
David Lane, who was a Christian sadly, supported polygamy.
All White Aryan should have a large harem of men for warrior sex, and women for baby making  or sex, if that's your thing."