"Mandela is a human hero…That day he came out of Robben Island and stood there and forgave everybody, I just thought: 'This is Jesus.' I don't regard him as a political hero – I think he's on a rather higher plane than that." Nigel Farage
All articles submitted under this logo 
 are written by current members of Ukip or, in some instances, by ex members, as is the case in the following instance. To prevent their detection and expulsion or blacklisting, many have had to keep their identities confidential.
story by former UKIP parliamentary candidate, Jack Sen
_________________________________________________________________________________
It's a bit of an old story but one certainly well worth recounting as there are members of the British public that continue to view Farage as an anti-establishment figure, when he is anything but!
Sanctimonious Guardian stick insect and Lefty reporter,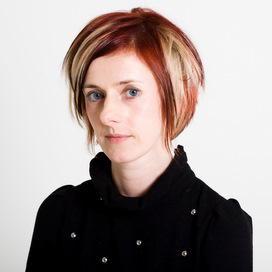 Marina Hyde,
 met with Nigel Farage for a much publicised interview during the last European election.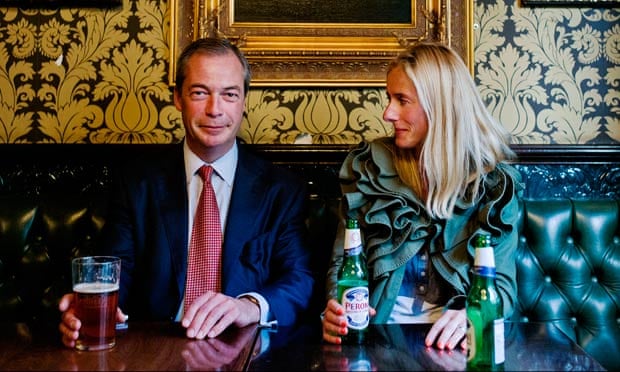 The androgynous yellow journalist wrote,
"I am having a pint with Farage – well, he's having a pint and I'm having a bottled beer, like the Lady Muck I am – because I wrote a column in which I said I could stand to have a pint with him, and the Guardian took it as a features pitch. I think Noel Edmonds calls this sort of wish fulfilment cosmic ordering.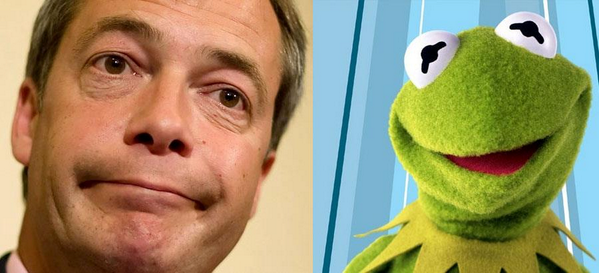 Farage, of course, hasn't had the best of luck in pubs, what with being barricaded in an Edinburgh one by Scottish lefties, so we eschew the Gorbals in favour of St James. As we walk to meet him, Ukip's press officer insists this is categorically the last time anyone is going to be allowed to photograph him with a pint in his hand. 'That's what they say,' laughs Farage later, "but they won't get to me." The walk takes a while, because Farage has mistaken which Red Lion we're supposed to be meeting in. We wander between various Red Lion pubs looking for Farage, which feels vaguely like it might be a metaphor for Where We At as a nation, before finding him having a pint (bitter, naturally) and a fag (Rothmans, naturally) outside somewhere called The Golden Lion….
'So, Nigel, who are your political heroes'. I ask Farage.
'Thatcher? Mandela?'
'Certainly. Mandela's a human hero,' Farage responded. 'That day he came out of Robben Island and stood there and forgave everybody, I just thought: 'This is Jesus.' I don't regard him as a political hero – I think he's on a rather higher plane than that.'
Hyde continued, "Anyway, Mandela's saintliness mutually agreed, we cast around for other major influences. There's Keith Joseph, whose talk at Farage's school made him join the Tories. Bits of Thatcher. "And I did admire … the intellect of Enoch. But he was a very bad politician. And I think in many ways his legacy is that we paid a terrible price for the speech in '68, because it made discussing immigration too difficult after that." (END Guardian excerpt)
Leave it to the Spiv to slander Mr Powell's good name mere moments after nauseatingly canonising the terrorist Mandela.
But should this come as a surprise to anyone?
Farage and Mandela actually have a lot more in common than you might think.
Nelson Mandela was installed as South Africa's leader by the same lot that bankrolled Farage and co. The mainstream media will lead you to believe that the fall of South Africa's national government was the result of a non-violent, organic black nationalist revolution led by the late Nelson Mandela and his rag-tag band of black freedom fighters; just like we are led to believe that UKIP and the EDL are organic British patriot movements; when they most certainly are NOT.
 Like the EDL and UKIP, the African National Congress (ANC) was financed by men like Richard Desmond.
 Although Zionist Desmond handed Farage and anti-immigration UKIP £1 million this past election, he supported Miliband and the Labour Party's open border policy to the tune of millions but two years earlier.
Makes ya think, no?
For more information on my upcoming book and work with the British Renaissance, please write to me on jsen@consultant.com