THIS BLOG at European Knights Project IS A "REDIRECT" SINCE JEWS AT THE US DEPARTMENT OF HOMELAND SECURITY HAVE HACKED MY REGULAR SITE, JOHNDENUGENT.COM. I CAN GET THE SPECIAL PROTECTIVE SOFTWARE TO THWART THEM IF YOU DONATE.
…..the hack continues
[17:53:52] M: Wow, in the morning you weren't hacked, now hacked again within the same 24 hours of finally having the site up again. It seems like they stepped up the amount of hacking now.
.
.

.
[17:55:01] John de Nugent: Hi, M, Yes, it seems they are hacking me via the Stripe donations plugin to make me shut it off and thus get no donations that way.
I wrote to a donor who offered me $4,000 to buy a server and get other software to protect my site, then got offended by "something" and reduced it to $1300 and sent that only after much cajoling (al the money went to my landlord, webmasters and suddenly terrible webhosting company):
Dear Mr D.R.:

.

Why do you think that the Jews are targeting my Stripe donations plugin to get into my site and hack it, as both my webmasters now believe? The site was just down for two more days — while homo Johnson's site never goes down.

.

Here is a theory: They target my Stripe so I shut it down and thus get no donations from that convenient source.

.

And this brings me back to the original issue:

.

Why do they target me financially and with every defamation possible, and with FBI, sheriff, state police and White House threats, and not the homosexual Greg Johnson whom your emails indicate you so admire?

.

I am beginning to see the outlines of a gay financial takeover of White Nationalism.

 

–the Jews go easy on the Greg Johnsons

.

–gay-voiced Richard Spencer, who has had gay speakers at both the 2015 and 2016 NPI events in downtown Washington (rental $3000 for a weekend), is now on the dominant Red Ice and also on Daily Stormer.

.

What is your position on homosexuality, Mr D.R.?

.

Those who finance a homosexual takeover of white nationalism are not my friends, but instead my enemies. I remain utterly appalled that you felt so highly of me you sent $4,000 – the amount is proof of high regard — and suddenly had a total change of mind, and I think now that I know the real reason.

.

I feel like doing a detailed blog about gays financing a takeover of our cause.

.

JdN
……..Sonnenrad, with all my videos, is also down
.
…….Home Sweet Home
The Great White Wall — on Superior Lake.
😉 Note Trump sign high on house… -2 F last night (-19 C)
In front of a snowpile near the St Vincent de Paul thrift store in Ontonagon
Out the front window; that is the Marine Corps eagle, globe and anchor emblem, which I light up at night to let lefties know who lives here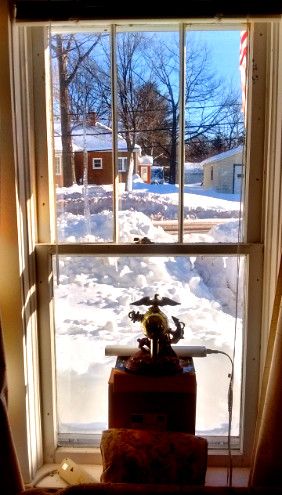 Icicles out the kitchen window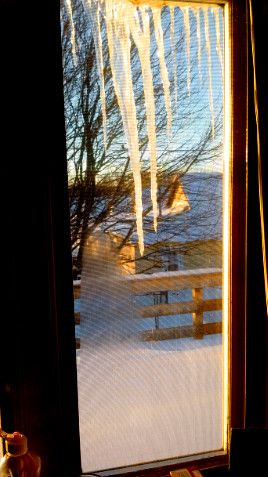 Better than living in hot, cemented-over Damascus, Syria!
…..Contact and support
John de Nugent
306 S. Steel St.
Ontonagon, MI 49953
(906) 884-6689
john_denugent@yahoo.com
thejohndenugent@gmail.com
PayPal to mhuffstickler@outlook.com